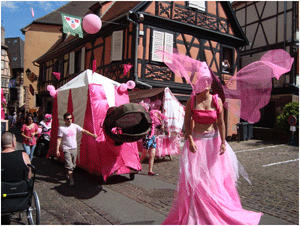 For the third consecutive year, ribeauvillé is dressing his pink clothes to welcome their visitors. Come and discover this atmosphere who gives smile to everybody.

During this week-end, you are going to find animations in the street and shop in the street. This is managing by the shop owners and it all about PINK.

This manifestation takes place in all the main street and the access is free.

We are waiting for you to test the pink wines and cremants on ours terrasses in ours hotels.