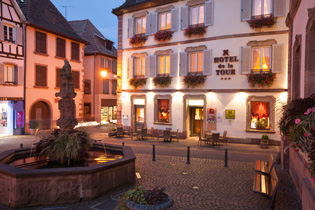 We were very pleased to welcome you the all year long, but now it's our time to go on vacation!
The Hotel de la Tour will be closed until 14th March 2019 included. We will be ready to receive you strating Friday 15th March 2019 in our beautiful hotel located in the city center.
In the meantime, don't worry about finding a place to stay in Ribeauville : the Hotel le Menestrel offers spacious and confortable rooms, right next to the vineyard.
We wish you an Happy New Year. See you very soon !