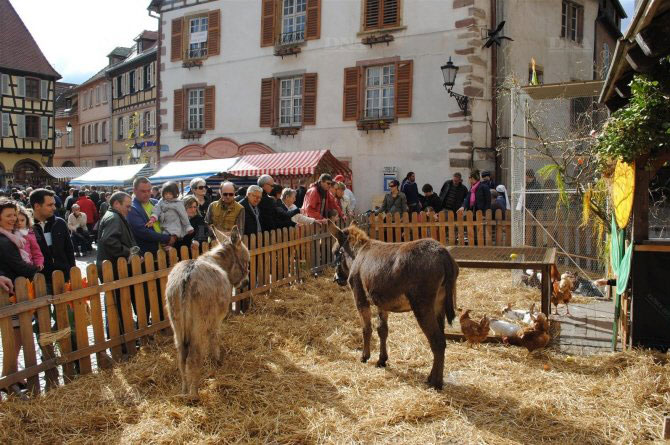 The association who organize events are pleased to invite you for the "Country spring market". It is time for you to discover the locals producers in a medieval atmosphere.
You are going to find about 30 stands and a lot of animations during all the day.
This event start at 10 a.m. until 6 p.m. and the access is free. It is situated just in the front of Hôtel de la Tour in Ribeauvillé center. All the producers for this event are coming from Ribeauvillé and the villages around and mainly of the materials that's you will see are product by hand.